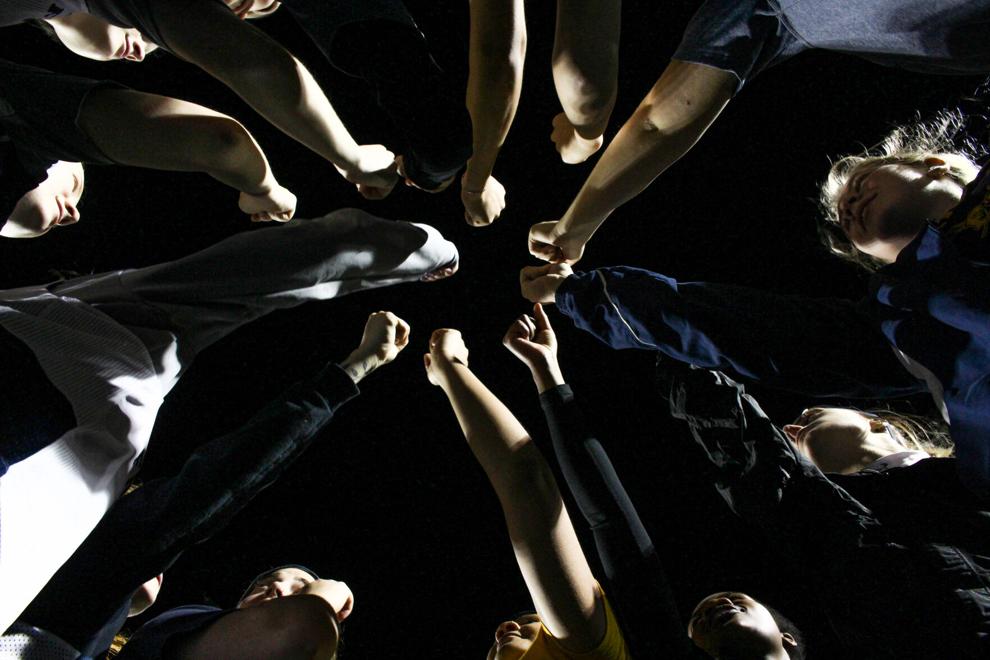 There's a lot to recap. Let's take a look at what's been going on in FC athletics.  
Baseball on a hot streak, goes 4-1 for the week
Franklin baseball (21-7, 10-1) has lost only two of its last 17 games. One of those losses came last week during a doubleheader against DePauw. The Grizzlies took the first game 16-12, with three players—sophomore Matt Earley, freshman Dyllan Redmon and senior Jonathan LaGuire—scoring three runs each. In the second game, the Tigers jumped out to a 6-0 lead, and although the Grizzlies eventually tied it up at 8-8, they were outscored 5-2 in the sixth inning for a final score of 13-10.
The team followed the DePauw games up with three wins against Mount St. Joseph this weekend with scores of 11-9, 8-3 and 14-7. The Grizzlies' main men on the mound were sophomore Matthew Johnson, senior Jackson Young and sophomore Noah Bennington.
Bluffton taken down at home by softball
The Grizzlies (20-8, 3-3) were able to take the two games without much trouble, winning 14-1 and 12-3. The lopsided score in the first game was aided by a 8-1 sixth inning in favor of Franklin and the nine players that recorded runs during the game. Junior Sydney Pitts (7-5) pitched for Franklin and allowed zero earned runs. Sophomore pitcher Stephanni Kleber (10-3) took over for the second game and threw four strikeouts. Junior Annie Kluemper and sophomore Eriana Wagner both hit home runs.
Men's tennis competes on back-to-back-to-back days
The Grizzlies (5-12, 1-3) beat Concordia University on Friday 9-0. They then lost to Rose-Hulman 5-4 Saturday and dropped their match 5-4 against Kentucky Wesleyan Sunday.
Franklin scored a third of its points against Concordia automatically due to forfeits. No. 2 doubles—freshman Shay Kyser and sophomore Nathan Jarboe—won 8-1, and freshman Brian Vennemann won at No. 4 singles, taking both sets 6-0.
Franklin played well against one of the top teams in the conference and last year's HCAC champion, Rose-Hulman. The Grizzlies took two of the three doubles and No. 3 and No. 6 singles. The last two times they competed against the Fightin' Engineers, Franklin lost 6-3 and 8-1.
Franklin earned a similar result against Kentucky Wesleyan, winning two doubles and two singles. The victors were Jarboe and Kyser at No. 3 doubles, freshmen Lucas Densford and Ezra Schwier at No. 2 doubles, sophomore Owen Pickerill at No. 3 singles and Schwier at No. 4 singles.
Women's tennis defeats Concordia, 6-3
Franklin's only losses came at No. 1 doubles, No. 2 doubles, and No. 1 singles. The Grizzlies played Concordia in the fall and also won that matchup 6-3.
Three straight wins for lacrosse
Franklin (5-4, 2-0) won their second conference game in a row, beating Mount St. Joseph 17-2. Both goals from the Pioneers came in the fourth quarter after the Grizzlies were already up 16-0. Seven Franklin players scored—four of whom put the ball in the back of the net thrice. Junior goalie Riley Rice spent most of the match unperturbed, facing only four shots on goal.
Stat of the Week: The last time lacrosse won three straight games was when Franklin went on a four-game win streak from April 2 to April 15, 2017. This year's win streak has been from April 1 to April 15.)
Track and field takes on Indiana DIII competition
For the women's team, the meet was headlined by junior Sarah O'Day breaking school records when she won the 100-meter and 200-meter dashes. Winning these marquee sprint events earned O'Day the meet's women track MVP award. Freshman Alison Muck also won two events: the 100-meter hurdles and the high jump.
The women had another podium-finish at the end of the meet when the 4x400-meter relay team—senior Lex Desenberg, junior Mallory Watson, sophomore Haley Makowski and senior Angel Gregory—finished third. Overall, the women placed fifth out of eight teams. Off the track, senior Taylor Tatlock took first place in javelin and third in discus.
The men's team took seventh place (out of nine) and had one athlete place in the top three competitors of his event—Senior Chase Miles, who earned second place in the javelin. The men's 4x400 team got fourth, and two distance runners crossed the finish line in 5th in their events—sophomore Elliott Gough in the 1500-meter race and sophomore John Asplund in the 5000-meter race.
Golf teams travel to Kentucky and Illinois
The men's team placed third at the Spalding Spring Invite, beating Earlham College and Olivet College. Freshmen Jacob Paine and Braxton Christie were the top Grizzlies, finishing in 5th and tying for 6th, respectively. 
The women's team didn't put forth a full team at the Illinois Wesleyan Invite but its top competitors were senior Mara Wilson and freshman Esther Etherington, who tied for 101st place.