Sophomore Josh Folkestad has been eager to join an esports team since his first day on campus last year — he even asked about the possibility on his first campus tour.
Now, his dream is primed to become a reality.
Starting this spring semester, Franklin College will join the entourage of Indiana colleges that offer a competitive gaming program. Trine University paved the way when they started their program in 2017, with many other institutions following suit.
The team will be funded by a $1 million grant from Lilly Endowment for Franklin College's new digital fluency program and will be housed alongside The Hive in the new Center for Technological Innovation, a building formerly known as the annex.
Folkestad said Franklin's team will thrive given how quickly esports is gaining popularity, a profession now hastened by the COVID-19 pandemic.
"It's taken off even more than it already had— exponential growth. If this isn't a new age sport, I don't know what is," Folkestad said.
Although gaming is not physically demanding, Folkestad said esports teams function like athletic squads. Dynamics of teamwork, multitasking and accountability are at play, and there is a social aspect involved.
"This is a good way to, not only have a better social bond with people on campus, but it also helps those who are introverted find friendships," Folkestad said. "We are quiet folk."
Larry Stoffel, director of information technology and chief information officer, has been integrating input from students, like Folkestad, while planning the team's logistics. Yet, he didn't hesitate to contribute.
"I'm a gamer," Stoffel said. "I had fun with this."
Stoffel expects students are just as interested in the program as they were last fall. In a survey emailed to the student body, over 100 out of the participating 300 students responded that they were either interested or very interested in the opportunity.
"There was interest from the beginning," Stoffel said. "We're well placed to really start with a very good program."
Several campus leaders havebeen involved throughout the process, including President Kerry Prather, who Stoffel said repeatedly encouraged him to move forward with planning.
"Once President Prather became the president, he kind of stepped it up a notch," Stoffel said. "He really saw the potential of what it could do for our students."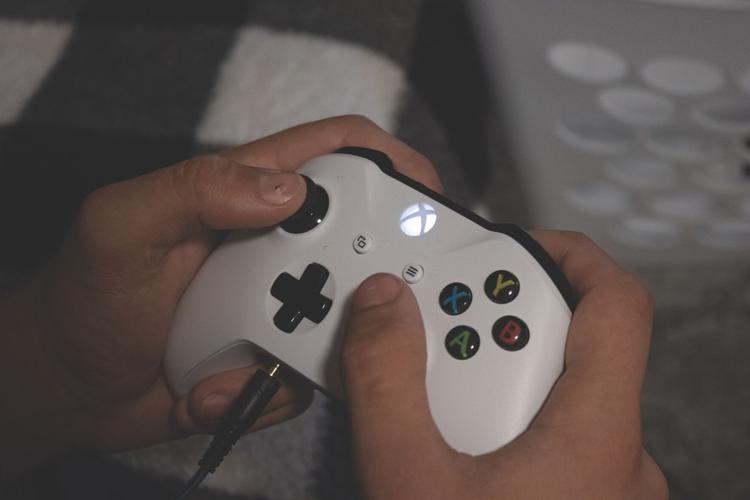 Dr. Tim Garner, associate vice president for academic affairs, has also played a key role in the program's development, Stoffel said.
"I've been interested in esports for a while, but he's really the one that got it rolling," Stoffel said.
The best thing that the team can offer the college, Stoffel said, is enhanced recruitment and retention. The team will also expose students to a diverse range of competitors, he added.
Stoffel and Garner have been pushing to start the program for about 18 months, studying other colleges' esports programs for guidance.
Although they are still working out the details of the program, employees in Franklin's information technology department are currently building computers for the esports gaming room, which doesn't have a set opening date at this time.
Sophomore Trent Hutson said he's patiently awaiting the arrival of a team since it was mentioned in an email to the student body last year.
"I've been looking for it for a long time, I've just never had the position to actually start one," Huston said.
Although he is excited, Hutson said he is unsure of how successful of a launch the team will have. He said the college's staff may be unsupportive if they fail to see the value in gaming.
"I just feel like it would be hard to get staff on board with it," Hutson said. "I remember last semester when they were throwing around the idea, it wasn't too popular."
Another potential team member, freshman information technology services
major Ricky Waldrip, wants to play games such as Rocket League, League of Legends, Rainbow 6 Siege and Call of Duty, but his primary incentive for joining is the competitive thrill.
Competitive gaming is a sport, Waldrip said. It has followers, analysis and a pathway for dreamers to climb the ranks of prominence.
"You'd be impressed to see the numbers of people who follow it," Waldrip said. "These are people who play it hours on end and who are the best of the best at what they do, just like the NFL, NBA, MLB, etc."
Both Waldrip and Folkestad said the team should be more student-run than other athletic teams.
"I don't think there should be a coach at all," Waldrip said. "I think the players would just need to come together, play a bunch with each other, learn how to play off each other, build some chemistry... and have success with that."
Stoffel agreed and said he's leaning towards student leadership because esports at Franklin will start as a club, rather than a varsity sport, although it may transition in the coming years. Stoffel acknowledged the importance of staff guidance throughout the program's launch but realizes that students need to be involved as soon as possible.
"The students will have a very large influence on our program," Stoffel said. "I'm excited for the students on this because I think it's as much their project as it is anybody's."