College is a time to chart your path to a career, to stability and a redefined life.
As a first-generation student, this philosophy is what's driven my three and a half years at Franklin College. When you grow up in a family where the norm is to graduate high school and find whatever job you can, going to college can feel unnatural, even overwhelming, as you are the first to step into a literal unknown.
So when the U.S. News and World Report named Franklin College one of the top schools in the country for social mobility last month, I was reminded of how much the college does at every level to ensure students like me succeed.
Sure, no institution is perfect. But what attracted me to Franklin College was unique: Many leaders in the college and faculty, too, were first-generation college graduates. They are living examples of what it means to push the boulder up the mountain I often feel I've just started to scale.
But even Franklin College isn't free of the new challenges posed by the COVID-19 pandemic. And rather than discuss the obvious that's been put on hold — social gatherings and traditions, for one — it's essential that we not forget the many new academic and professional pressures students now face.
Professional networking events have moved online. Students now must participate
in high-stakes interviews for jobs and internships on venues like Zoom. And if they are lucky enough to secure a job, most of their work, too, will likely take place on Slack and Microsoft Teams rather than in a physical office.
With the economic downturn of COVID-19, companies everywhere are pulling back on hiring or giving open jobs to workers with far more experience who lost their jobs elsewhere.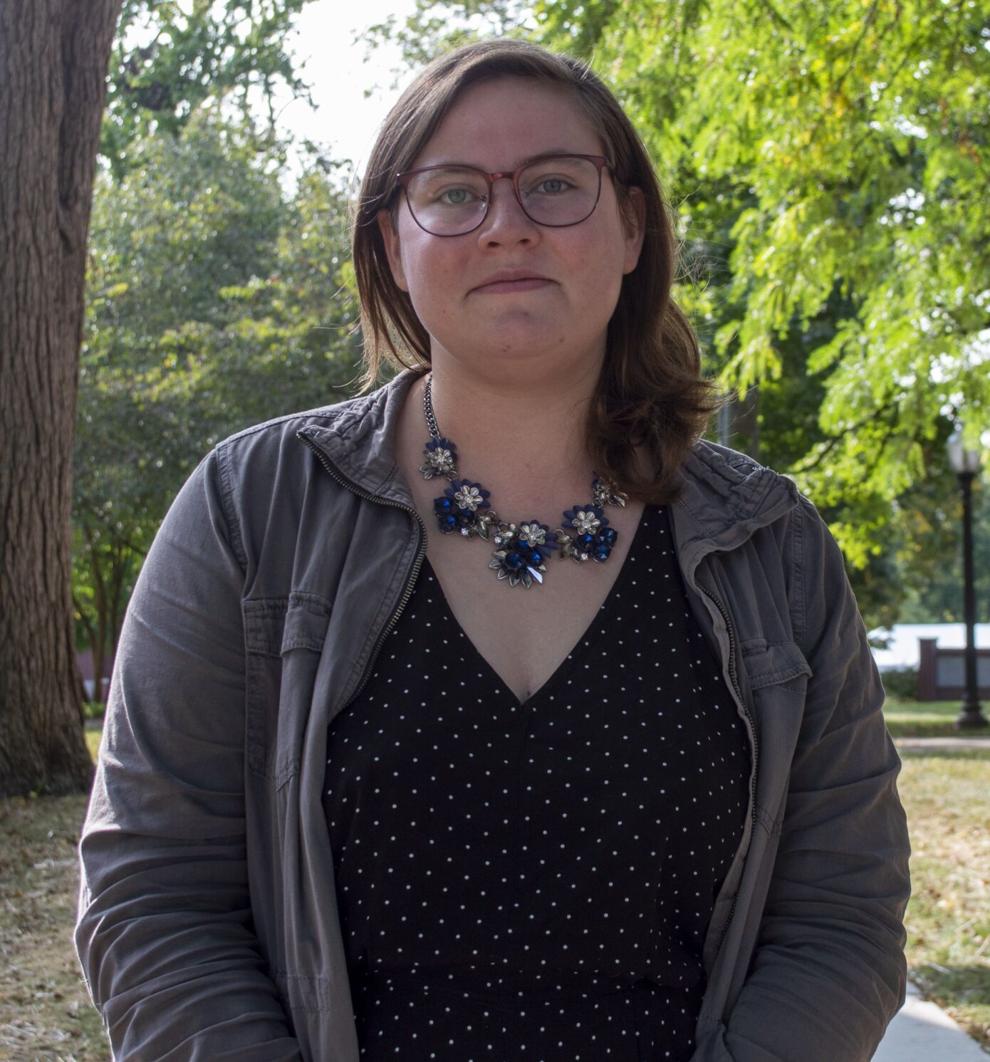 It's during moments when I am embarking on my own job search these pressures awaken the most. Last month, for example, I participated in a massive online networking event – with some 350 young professionals — as part of a recruitment process for a local fellowship.
The reality is these changes are likely here to stay. Results of a survey shared by the Harvard Business School in August, suggest at least 16% of employees in America will continue to work online long after the pandemic has ended.
What can we do to embrace these opportunities rather than fear them? It's easy to feel cheated at a time like this, or anxious that the skills we've learned in our college careers suddenly won't matter. How can the future matter as we adjust to a present that seems so different?
It's a mindset all of us, from seniors like me to first-years just finishing their first semesters, will have to embrace. This is a time when companies are also pivoting to adapt. And we are more than capable, especially with the help the college provides.
So, where to start? A few tips I think all of us should keep in mind as we continue to not just complete assignments, but build our professional presences in a brave new world:
1. Take the time to enrich your interests and skills beyond campus.
If there's been one silver lining in the pandemic, it's the time it's given me and other students to stay indoors and catch up on skills new and old, whether they're directly related to your intended career or not.
At the height of the pandemic, I took a free online coding course, something I never thought I'd be able to do. After a few weeks of that course, I now have an invaluable vocabulary to guide me through conversations with tech professionals.
At other times, I've gone back to my artistic roots, painting and cartooning my feelings about the world and my future.
Are these projects the best? No. Do I always have time for them? Definitely not. But the pandemic has given us all reason to defend our time, and so however you wish to enrich yourself – with an industry skill or a fun hobby – just do it.
2. Take the leap and make a cold call.
Even if you're not ready to get out into the working world yet, there are dozens of professionals young and old you can research and contact – if not for a job opportunity, at least to get a better sense of your path.
Make that call. Send that email. You'll find many people have 15 minutes to
spare for a Zoom call, and that's one more opportunity for you to learn about life after these four years are gone.
3. Yes, class still matters – but you're not alone.
I know there are times when it feels like it doesn't, especially when you might be online. But classes are your first exposure to what your career might entail, so why let
them slip? Take it from the professionals: It's hard right now, but this is why you're here.
And we solve concerns about classes, the core of a college student's routine, by first addressing where our basic needs are not being met.
"It is hard to make sense of much of our normal routine, or much of where we are
at in life when there are these extraordinary things going on in the world right now," Franklin College Dean of Academic Success Katie Wehner said. "However, my advice to students is probably the opposite. And that is to do your best to make sense of your own basic needs."
If you're struggling, Wehner suggests connecting with resources at the college, including the Academic Resource Center she oversees, for help. Lending hands are
so important when it comes to regaining financial stability or receiving mental health services – so don't wait.