This article was written for the March 2023 issue of The Franklin's newsmagazine. The issue was finalized on March 24 and published April 3.
---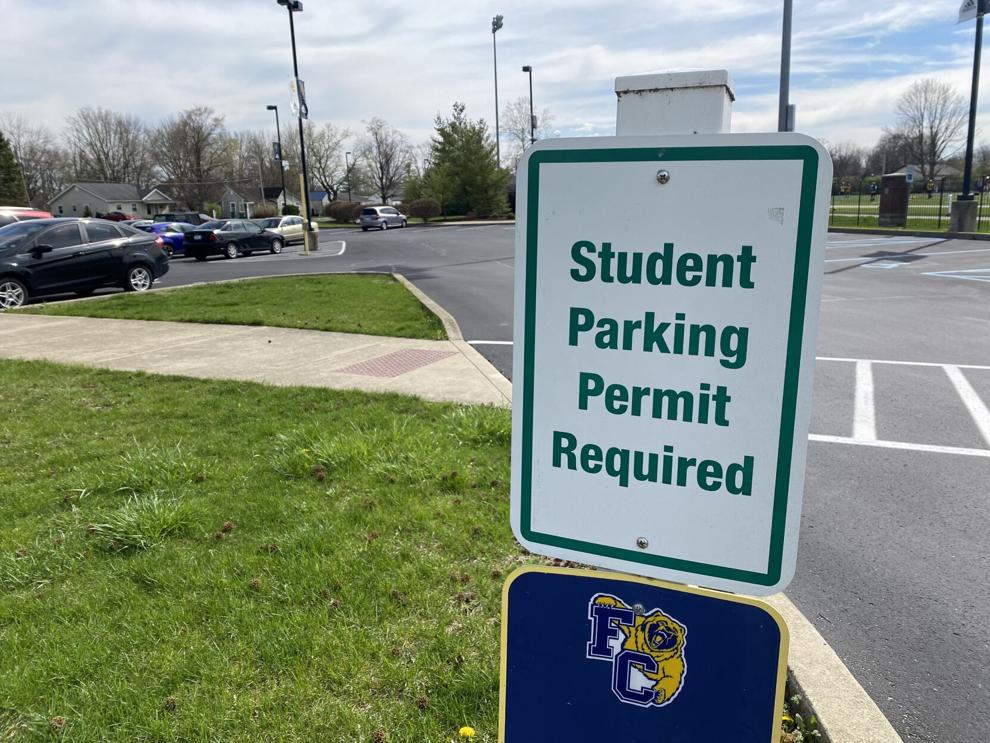 Hey everyone. I'm back. It's me, the guy from the softball story. Turns out I have a lot to say. 
So did you know that Franklin College has exactly 738 parking spots available to students? Well I did because I took the liberty to count them all by hand and get it confirmed by security, but that's not why we're here… 
What we're here for today is to have a discussion about the parking situation on campus, which I think could use some updating.
I got my first parking ticket during my first weekend at college. I parked behind the Chapel, and apparently that area was for professors only, which I was unaware of at the time. But what was an 18-year-old to do? Both the Elsey lot and the Elsey overflow lot were completely full, and I didn't know where else to park.
Now I'm a junior, and I have three parking tickets so far this year. I know this looks bad on me, but I live in Hoover Hall, and the Hoover-Cline lots only have 38 spots total. I would know since I counted them all. Remember? 
I do not enjoy having to park all the way by the football stadium to walk back to my room. So what happens? I end up parking in the second row of the Hamilton lot and get ticketed at three in the morning. 
"I think there's not as many convenient places to park as students would like. I try to balance the question of enough parking with convenient parking," said Director of Security Steve Leonard.
Although I don't want to agree, in this case I must. Many of my problems with the parking come from the inconvenience of parking "far" away.
There are legitimate problems, but don't worry: I have the solutions. One thing I learned while doing interviews for this story is that the football parking lot has numbers in it for a reason. The school used to have way less parking than it does now, so the college gave out numbered parking passes for free so students would park over there. 
Now, with my complaints with the Hamilton lot being as limited as they are and the football field lot having so many spaces, why can't we split the Hamilton lot in half? Half of it would be used for people who live in Hoover-Cline, and the other half would be used by commuters or whoever needs to park there. Then, the football lot could just be an all-encompassing overflow area. 
If there is going to be some inconvenience, I feel it should be placed on the people who don't pay to live on campus. 
In this way, people who live in Hoover-Cline could use the closer parking rows, while commuters could still use half of the Hamilton lot, plus the football lot. For me, it's just frustrating to see almost 100 empty parking spaces every night that I am unable to use even though I live right next to said parking lot. 
"I think there's enough parking [to accommodate everyone]," said sophomore Elijah Pitts. "It just takes a while to find it."
But here's another interesting perspective that I have heard while asking questions: Does Franklin College even need to have regulated parking? So far, 633 students have registered parking passes this academic year, and as I mentioned earlier, there are 738 total spots available. I know not every student has a parking pass, but the difference can't be too much.
Leonard also assured me that the passes were not to extort more money out of students but to just regulate parking. With almost a 100 pass-to-spot difference and with professors having their own parking, why does parking need to be monitored? 
This is where the staff comes in. IT workers, coaches, Parkhurst employees and even the custodians who keep our halls clean also need somewhere to park. With no regulated parking, this would be an issue. 
"For us employees, I think there's enough parking," said Parkhurst employee Drake Keller. "But it gets tough when you mix in the students too."
All in all though, while I do reluctantly agree with Leonard that it's more of a lack of convenient parking rather than a lack of parking, I still do think steps could be made to make it more convenient. 
For the time being, it's campus parking one, Cam Baker zero. But don't worry, I'll be back.