Students face new barriers to learning during the COVID-19 shutdown
By Emily Hales
Emily.Hales@franklincollege.edu
Editor's Note: Emily Hales is design editor for The Franklin and a student at Franklin College. The views expressed in this column do not necessarily reflect the perspective of The Franklin.
As students adjust to learning from home during the COVID-19 crisis, many are forced to face the reality of new challenges that come with video meetings and online exams. 
And every student, too, went home to a unique set of circumstances, whether that be a family vacation home or their parents' food truck, as The New York Times reported last week in an investigation into how students' living inequality affects online learning. 
Undoubtedly, these circumstances affect a student's ability to learn well. The necessary resources of a good education -- food, shelter, safety, a place to learn, materials with which to learn -- have always been provided by colleges in exchange for the price of tuition, room and board. Now, Franklin College has sent us all away with no refund and no guarantee of continued access to these resources.
The Franklin community, admittedly, is less likely to see its students experience a gap in privilege as large as the one the Timeshighlights at Haverford College. We are a small, fairly homogeneous student body. Around 91% of Franklin students come from within the state of Indiana, and the school population's median household income hovers just under the national average of $63,179.
Still, it is worth looking deeper to see inequalities that may go unnoticed at first glance. As I mentioned above, our school used to provide us with the essential tools for learning. While most students are probably able to meet their own basic needs without assistance, there are privileges of higher education that many simply cannot access in a home environment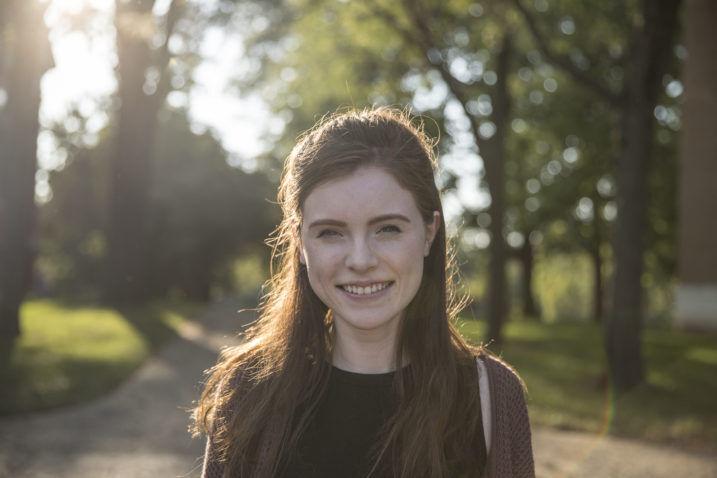 For over a year, my laptop had been having issues with reliability. When trying to use it for activities that require more internet bandwidth, such as streaming video or using Adobe programs for my design work, it would often crash unexpectedly. 
The problem worsened over time and became a serious issue for completing my schoolwork.  However, Macbook repairs are expensive and I had saved up for a long time to buy mine. So, I tried home remedies, resisted sending my computers in for repairs and got by using the college's desktop computers when needed. 
All of this changed when school administrators announced they would be shutting down campus and moving classes online for the semester. Suddenly, my computer was no longer a supplemental tool for completing class work: it was my only option. With my parents working from home, there was no other device in my household that I could use to take online classes.
Reluctantly, I finally sent my computer in for a repair. I hoped it would be a quick fix, especially because I needed it back as soon as possible to get my school work done. When I got a call back a few hours later, I learned that my laptop was on the brink of total failure. My only options were to wait weeks for a new set of internal parts to come in, or to replace the computer entirely. Both cost hundreds of dollars.
Realistically, I only had one option. I needed a functioning computer that week. With a somewhat sick stomach, I handed over $1,000 of my savings in exchange for a refurbished Macbook. 
While it is likely that replacing my laptop was inevitable, the coronavirus expedited and worsened my situation. In a virus free world, I could have spent less and waited longer to simply repair my laptop, or I could have picked up extra hours at work to save for the unexpected expense. 
Instead, I was hit with a huge financial burden that I am lucky to have been able to pay at all. Many others in my position could not have been so lucky, especially with the recent stimulus relief bill excluding most college students. 
I am not the only one with digital troubles during this pandemic. My classmates have been kicked off of Zoom calls, experienced spotty audio on Big Blue Button and dealt with power outages that cut their internet for hours.
The issue of device and internet access has been a burden on students that our administration has not sufficiently addressed. In an interview with The Franklin, Dean Keri Alioto confirmed that the college has been shipping laptops and Wi-Fi hotspots to some students who reached out for assistance. 
This could have been approached differently. Dean Alioto advertised internet help to students in two campus emails, but the laptops were not directly advertised to the entire student body
Even more important, a laptop and a Wi-Fi hotspot cannot replace the array of resources we left behind on campus. 
The college is taking a proactive step and assuring it will offer at least a partial room and board refund to residential students, according to an email from Vice President for Campus Life and Dean of Students Andrew Jones.
But this is not enough. Franklin College charges a lot for the quality education it provides, and this includes in-classroom learning associated with the cost of tuition. But while circumstances have abruptly changed and students struggle to learn as well, we have heard weeks of silence on the topic of refunds. 
A student at home simply does not learn the same as a student in the classroom. While certain measures have been taken to fix problems as they occur, our school administrators need to address the deeper issue. 
What can be done to ensure that we get the same quality of education online that we are still paying a premium price for? Students need more and better resources to succeed during a pandemic, and a solution is needed now. In this case, a great place to start would be a refund -- including partial tuition -- for students who can no longer enjoy the privilege of learning on campus.