On Thursday, Franklin College hosted a dodgeball tournament run by students and Leadership Johnson County. It was a fundraiser for late professor of business Chris Fleming's family. 
The event totaled $3,418, with all proceeds to the Fleming family. 
Fleming, who passed away in October, impacted the Franklin community through his career teaching at Franklin College and working as the Leadership Curriculum Facilitator at Leadership Johnson County. 
The project was initially part of the Intro to Personal Leadership Skills class, which Fleming taught. Senior Kinley Harmon said LEA 100 teaches students the basics of good leadership.
"We defined our own definition of what a good leader is, and our steps to reach that," Harmon said. 
At the beginning of the class, the students decided they wanted to hold a dodgeball tournament to fulfill the project requirement. The decision to raise funds for the family through a team registration fee came after his death. 
Senior Sophie Taylor said she drew inspiration from other fundraisers on campus. "Any little bit will help," she said. 
The class was highly receptive to this idea.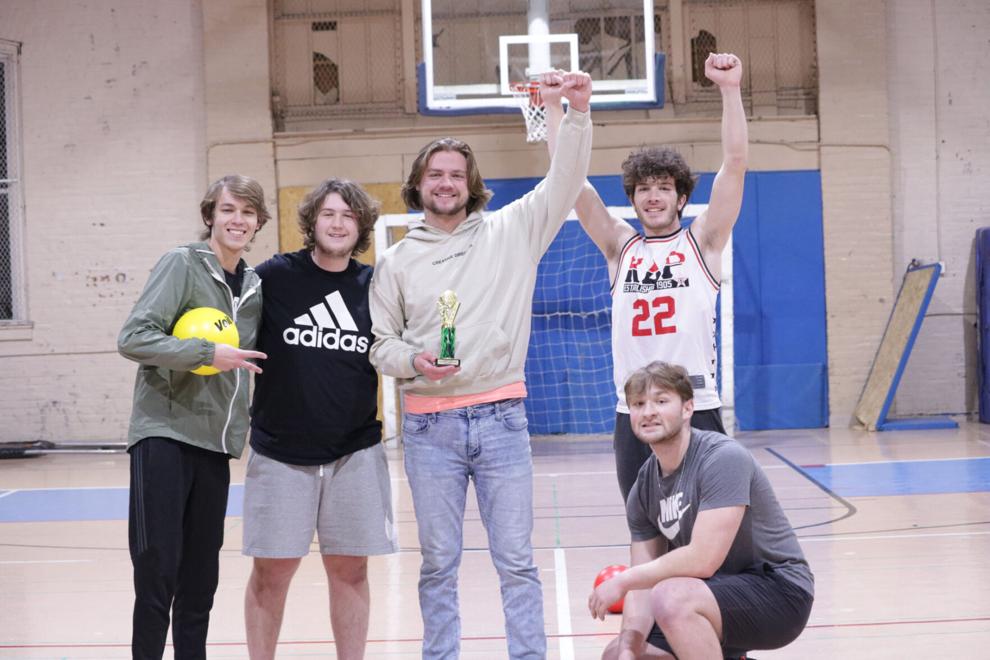 "It was nice to be able to do it in honor of him," Harmon said.
Senior Sydney Bostic, who participated on a dodgeball team, said she saw the impact Fleming's passing had on Franklin. 
"I felt like participating would help support the Fleming family, my fellow students, and the Franklin College community," Bostic said.
Lisa Kress, Tandy Shuck, and Leadership Johnson County alumni stepped in to help teach classes for LEA 100 after Fleming's death. 
"It's so inspiring to see them work through all the difficulties of project planning and get everything put together," Kress said. "They really took this project under their wings to make it happen. It's super important to them that the Fleming family is able to get some funds from it. It's not just a project for class for them—It's a fundraiser for the family."
Leadership Johnson County is continuing to collect donations for the Fleming family through their website. Donations to Leadership Johnson County indicated as a Chris Fleming Family Fund gift will go to support the family, and can be made here.