Theatre major Spencer Downhour hopped on a plane a couple of weekends ago to join some fellow creative minds at the Toronto International Film Festival.
It was the culmination of the work he did in 2020 as a production assistant on the film "Runner," which was produced in association with Pigasus Pictures.
At the movie's premiere, the crowd filled the 200-seat room. He sat in the back next to random film enthusiasts and enjoyed a beer. (Yes, Canadians sell them in cinemas). 
"It was a pretty massive theater. I think every theater I went into [on the trip] had probably been the biggest movie theater I'd ever been into," Downhour said. "Seeing a movie there is a little bit different than seeing a movie in Canary Creek or something. There's a lot more appreciation for the art form."
It was his first time out of the country, and he was astounded by the number of languages he encountered in Hollywood North, as it's sometimes called, where the entertainment district is drowning in theaters.  
Franklin's movie scene is a bit more subdued than Toronto's, but he said "Runner"—a story conceived by a New York director but filmed in Indiana with a Hoosier support network—belonged on an international stage. 
The crew sampled 30 Indiana locations, from Bloomington to the southern tips of Indiana along the Ohio River. A bit to his surprise, Downhour worked on his first film in his seemingly-boring geographical backyard. 
The movie showcases open corn fields with long lines and dull hues in a way that feels like a hearty sampling of Indiana. 
"Edinburg is probably the least cinematic place I've been," Downhour said. "But in a weird way it plays into the story perfectly."
Downhour interned as the assistant to the assistant director of photography. Gordon Strain, artist in residence at Franklin College who is also the co-owner of the Bloomington-based film company, connected him to the opportunity.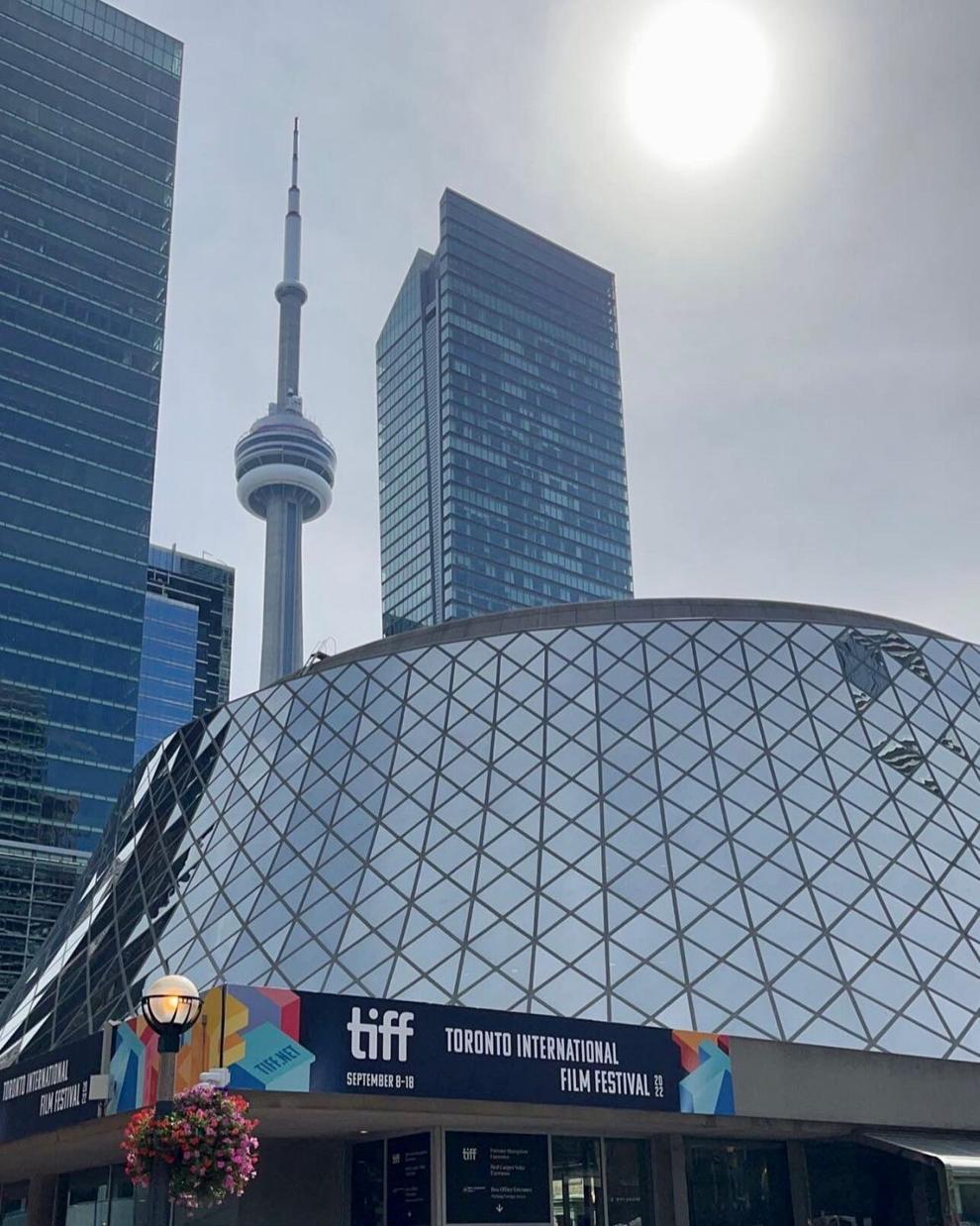 He was in charge of odd jobs and loose ends. 
"What I was doing was just the dirty work," Downhour said. "There was this wallpaper up in the kitchen of the house, and they wanted to film one shot of the kitchen, so we had to scrape all the wallpaper off the wall and paint it yellow." 
He was contacted as if he were a special operative. They would send him a location and an address and ask him if he could work. 
He recalls one day fondly when the crew was filming a scene where the two main characters were running (no surprise given the title). His job was to hold the tent down because the wind was whipping.
He took a break from his sandbag role to do an actor a favor.
"So one time he had left his cigarettes in the house, and we were in this field far away," Downhour said. "I was like 'Dude, do you want to hit my vape?' and then he for real hit it…The main actor dude hit my vape."
Downhour's whimsical memories from the set contrast harshly with the melancholic feeling that the producers were trying to instill through their art.
"Runner": A Timeless Film
Directed and written by Marian Mathius, the movie depicts an 18-year-old Haas, the only child of a socially outcast father who raises her in rural Missouri. When her father dies, Haas is left in financial ruin and is the only person capable of arranging the funeral. 
While waiting for days of rain to let up, she befriends Will, another young soul who is working to support his family from afar. The two share intimate moments of privacy, joy and uncertainty. 
The film touches on themes relevant to Americans in poverty: housing insecurity, neglect of mental health issues, the relentlessness of harsh weather and more.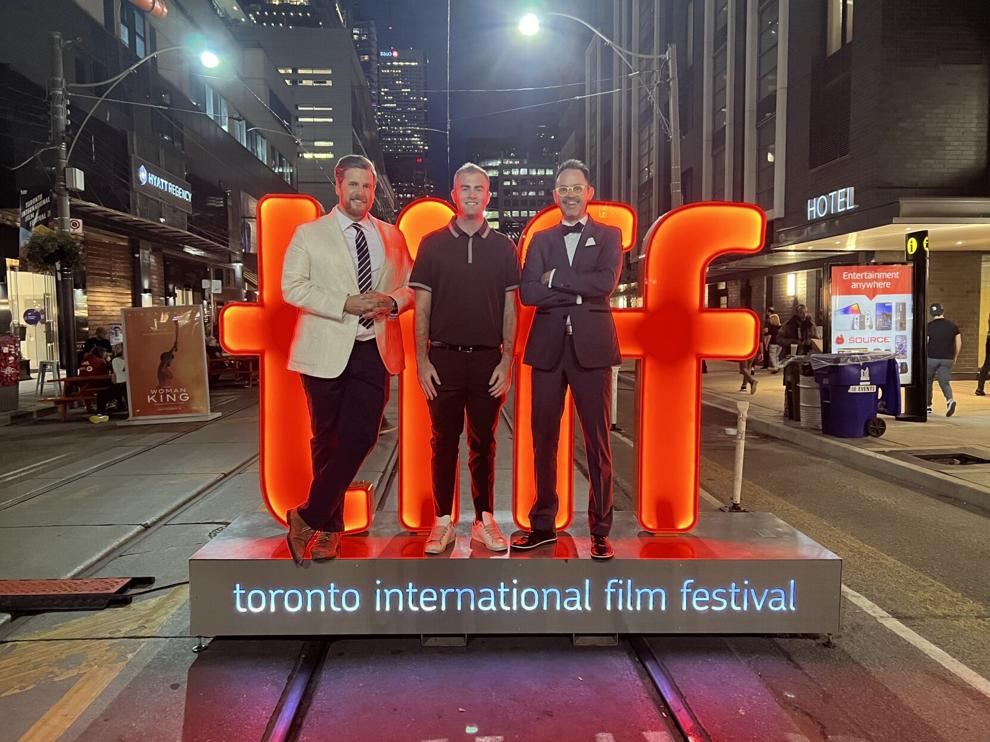 But because it's not set in any particular era, viewers are left to ponder the origin and relevance of the 76-minute viewing experience.  
Gordon Strain's keen eye for artistic expression
Strain said "Runner" feels like a visual poem, rather than a movie. It's characterized by big landscapes with tiny figures. 
"It's almost like looking at a painting," Strain said. "It makes me look around the entire screen and find them and focus in on what they're doing without being forced there by the camera." 
They hired a small crew because they needed to be mobile to keep pace with ever-changing weather patterns. 
One day, they had to dig a grave for the funeral scene of the movie. To save money, they did it with three people and some shovels. 
"We were approached by a police officer who was wondering what we were doing," Strain said. "He was just there making sure we weren't doing nefarious things."
In a typical rural-Indiana turn of events, Strain and the cop had a mutual friend. The officer called their friend to clear up the matter—a lucky break because there was no one within miles to vouch for them.    
"That cemetery was in the absolute middle of nowhere. I wish I could tell you where it was—it was one of those things where you just keep driving on a dirt road until you got there." 
It was worth the effort for the goal, Strain said, even when they had to dig the grave a second time.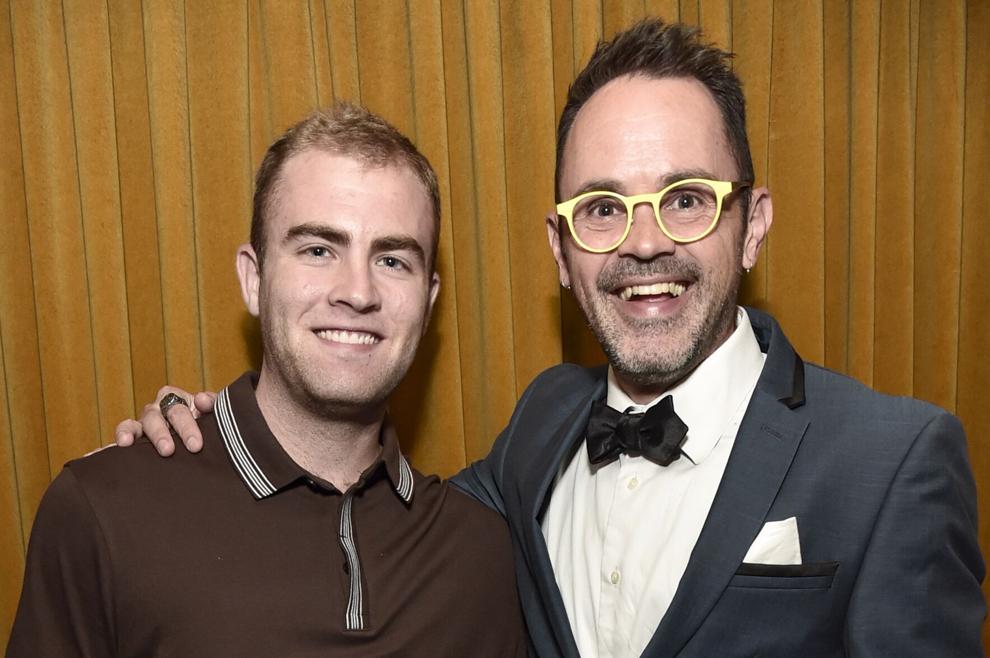 But in a brutal singe of irony, all the footage remains in the graveyard as well—it didn't make the final cut. 
"Hi Gordon, I'm Spencer."
Downhour's experience may not have been possible without Strain's help. The two of them met in Strain's stagecraft class. 
On the first day of class Strain announced he was a filmmaker.
"When I heard that, my eyes lit up…At that age, I had never talked or been exposed to anyone in the film industry," Downhour said. "I let him know the first day I ever met him. It was pretty perfect."
Downhour said he respects Strain as an innovator who is hyper-aware and absorbent of everything. 
"He's just in his own ideas. I feel like that's how a lot of artists are: They respect their own ideas too much to give them away for free," Downhour said. "He used to watch us at rehearsals, and he wouldn't say a single word to anybody unless he was spoken to."
Seeking stage directions for an uncertain future
Strain said the lower-end work will be a necessary indulgence if Downhour wants to become a screenplay writer.
"The path of a filmmaker, unless you have a ton of money and can write and film your own stuff is you work your way up from the bottom," Strain said. "They do whatever job they can get paid for until they can do the job they really want to do."
Robin Roberts, chair of the theatre department, said majoring in theatre can segue into the film industry, referencing former theater major Ellen Jacoby, who has worked as a casting director on films such as "Water Boy" and "The Truman Show."
Given his career goals, Roberts said Spencer's internship was probably worth his time.
"I don't think any job is demeaning in film," Roberts said. "The person who sweeps up the sawdust, their job is just as important as the person who's in the play."
Roberts said Downhour is thoughtful and methodical, which may serve him well in his career aspirations.
"He stage managed the first show last fall and a lot of students liked him" Roberts said. "He was a junior and they were freshmen, but he didn't treat them like he was anyone they should fear or revere. He was just who he was."