An anti-racism seminar has made its way on campus, giving individuals the chance to open up and reflect on how racism is active in their lives and how to stop it.
Hannah Adams Ingram, director of religious life and chaplain, organized the "Anti-Racism Growth Group" to further encourage students, faculty and staff to reflect how perspectives on race influences oneself.
The seminar was made specifically surrounding the office of religious life. It inspires reflection, values, and spirituality.
Adams Ingram planned this reflection seminar last summer with the help of senior Reilly Jones. They were reading the book at the same time during the summer and discussed the book content, bouncing ideas back and forth as to what the group discussions would look like.
Jones helped Adams Ingram to pin down student interest and increase student involvement with the seminar.
As Adams Ingram described, this group is not a workshop or class. It's instead designed to welcome self-analysis, self-reflection and personal growth.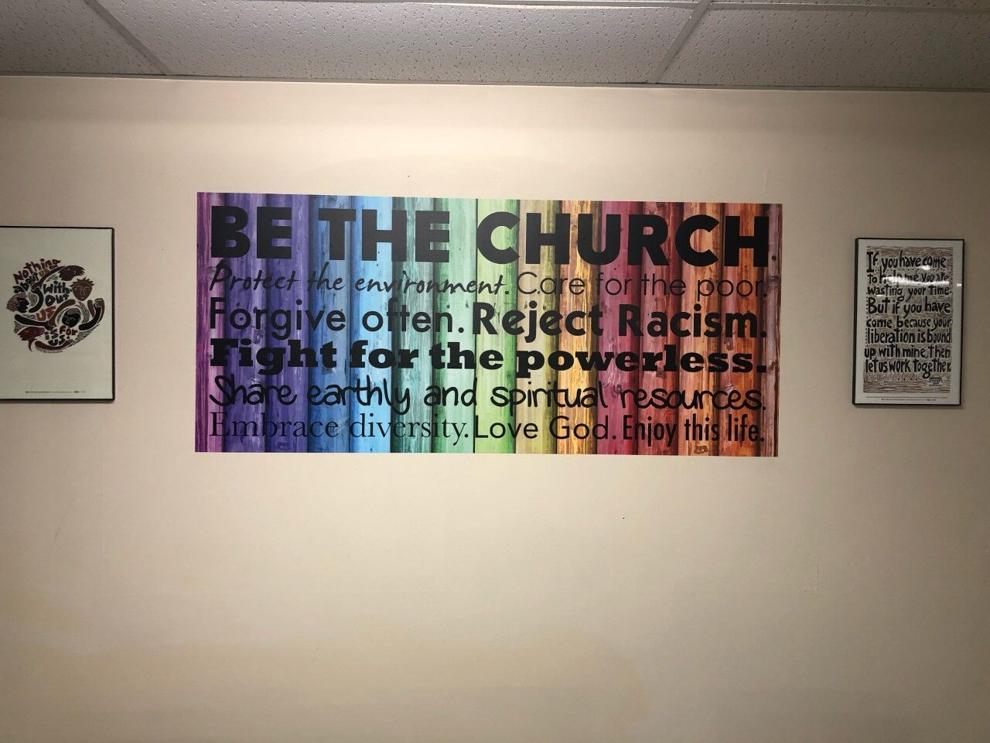 "I think it's a lot easier to just say you believe in justice and then not do anything about it," Adams Ingram said.
The Anti-Racism Growth Group is reading the book "Me and White Supremacy " by Layla F. Saad for the next four weeks.
The book breaks the reading into weeks and concepts, with week one describing the basics of white supremacy, week two covering "anti-blackness, racial stereotypes, and culture appropriation," and so on. Adams Ingram asks the group to bring their own reflection questions and to connect the reading to their own life.
This book was chosen because it narrows examples of racism and white supremacy down to an individual level. It goes beyond listing definitions and terms by asking readers to reflect on their own experiences. Faad encourages readers to own and share racist behaviors, "big and small," to bring awareness and to give people the opportunity to change.
The book allows readers to write on it, to reflect on the text and what it means to them. Jones, for example, wrote she's involved in the group to better serve others.
"I'm doing this in order to love others well, and in order to love others well, I have to understand my own heart and evil embedded in it," Jones said.
And to Jones, that means challenging the ideas she doesn't think twice about, to hold herself accountable as someone with privilege.
The group meets once a week for an hour and a half. Each meeting, participants go over the week's reading and journal prompts and share their thoughts. A total of 12 members joined the group and are divided between staff and students.
Sonnie Terrell, director of first-year engagement, is taking the anti-racism group alongside other faculty members. She said she feels everything that happened in the U.S. last year relating to social justice motivated her to actively work on learning and educating herself.
The small group setting helps members to open up and share their experiences, participants said, allowing them to be vulnerable and share their truth.
"Our fellow staff members who come with their imperfect selves and are willing to be vulnerable, and share that with us, and that allows me to do the same," Terrel said. "If you can't be vulnerable in this work, then [you're] probably not doing it right.
Jones said the first meeting was about members getting to know each other so they could start to build the trust needed to get difficult conversations going.
"Asking deep reflection questions and giving examples of what those [terms] look like, have helped me identify things that I didn't know was going on inside my head and my heart," Jones said.
Because this is not a class and it was up to the individual's choice to join, it endorses active participation.
Jones said it's important to recognize that for those involved the group means more than growing as a collective. Instead, the group's goal is to focus on the individual work and keep in mind how every person can change for the better.
For example, senior Olivia Walther joined the group in order to learn how to become a better ally and to put aside ignorance of white supremacy. She is open about her journey and her unawareness of certain topics, such as white fragility.
"I think these conversations are long overdue, and there's a real problem in our country," Walther said. "And if white people don't call out other white people, then things aren't going to change."
And Walther will continue to learn, she said. After graduating she'll work in physical therapy and wants to give people the opportunity to feel included and comfortable when caring for their health.
"I think learning about those things will help me become more aware of how I can fix them and will help me gain the perspective and understand a little bit more," Walther said.
This seminar doesn't necessarily focus on the racial impact of the events of last year, given that social racism has been active for years and will be an important topic to discuss for many more. It pushes for learning and for allies to get the opportunity to educate themselves and become aware of social issues.
Jones said she hopes the program can inspire similar seminars in other departments. That way students have the opportunity to learn about topics about diversity while in their comfort zone.
At the moment the group is not accepting new members, but Adams Ingram encourages individuals to reach out to her to talk about the book's content on their own or with a group of friends.