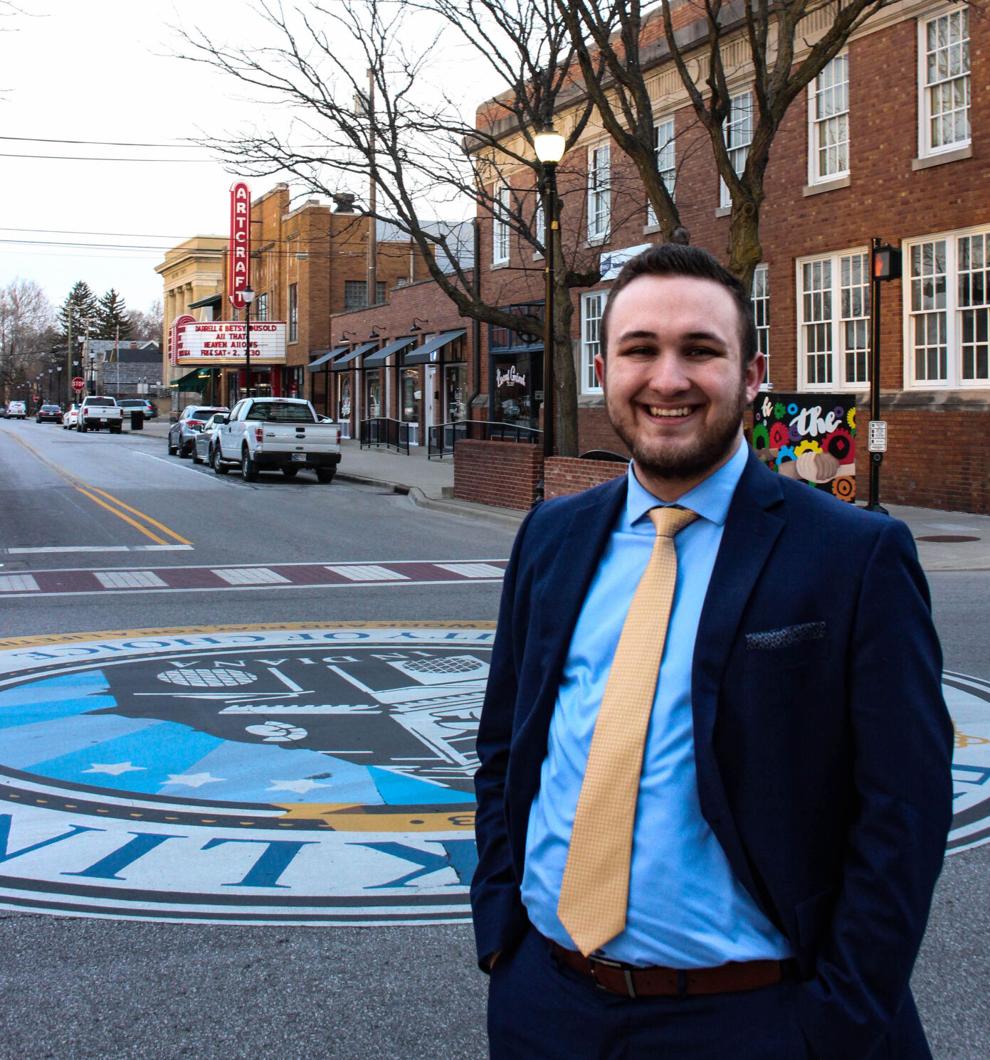 Remembering fondly the times as a child when he would gaze up at the television in awe of history and the news—Clay Black, a senior at Franklin—said he's always been a bit of an old soul. 
"Whenever I'd go to my grandma's house, she never had cartoons on, she always had the news on, so I was always watching the news," Black said. "And I remember thinking to myself, 'Why are these people mad and yelling at each other on the TV?' So that's what really piqued my interest in politics."
When Black was young, his family was forced to move to Evansville for his father's job. 
After moving back to Franklin, his father traveled to Ohio for work for a year. Then his parents told him that once he graduated they would have to move closer to his father's job. But Black knew he didn't want to leave. 
"I've lived in Franklin almost all my life," Black said. "It's the community that I grew up in—98% of my memories are here. This is the community I've cherished since I was a kid."
So Black chose to stay here and attend Franklin College—a decision he said is one of the best of his life.
With his combined passion for politics and his love of his hometown, he said it only makes sense running for office here. 
"I think it's time to shine. We need some folks on city council who are definitely younger folks—who know what's going to keep people in Franklin," Black said.
Witnessing politics firsthand
In 2016, then sitting mayor Joe McGuinness said he wanted a group of high school students to form a club to vocalize the younger population's hopes for the city. So Black, as one of the founding members of the Franklin Mayor's Youth Leadership Council, worked with his fellow classmates and two mayors over two years to do that. 
In his senior year of high school, Black continued to work with current Mayor Steve Barnett as part of his internship with the city. Black said that time helped him understand how municipal governments operate and showed him how hard city employees work. 
At the end of his internship, Barnett asked him if he had ever considered running for city council. Black was a little bit surprised, not because he hadn't  thought to do so himself, but because Barnett made it sound like he wanted him to run right away. 
"Let me go to college first," he replied.
At Franklin, Black has majored in both political science and history to prepare himself for the office he wanted one day. 
Black knew that to get elected, he'd have to do what he hadn't wanted to before—leave town. 
So last summer he packed his bags and headed to D.C. interning with U.S. Congressman Greg Pence and spending nearly two months working in the nation's capital.
"A lot of folks in the office made my experience extremely memorable. One gentleman had worked with the Pence family forever," Black said. "Hearing him tell stories of kind of the political roller coaster was extremely interesting. The experience was extremely eye-opening and it taught me a lot."
Currently, Black is working at the Indiana Statehouse for the Indiana House Republican Caucus. With each role, he's learned something new. 
"I feel like anyone who wants to have a thorough understanding of how the government operates, especially somebody who wants to have a career in it, should see how it operates at a local level, whether that be city, county or state level… and even at the federal level."
A great place to start
Political science professor Randall Smith, said over the years of having Black in class he's noticed his talent and drive. 
"He's got the skills. He's got the knowledge. He's got the action—the passion for the place," Smith said. "We see that in his work with various organizations on campus and how he really pours himself into his endeavors. It doesn't surprise me at all that he's decided to run."
Another student shares this sentiment—junior Emily Peters, a friend of Black, said he is a leader, a loyal friend and a confidant. 
"I trust that Clay has the city at heart in all of his decisions. As a Franklin native, he knows the atmosphere well and loves the city of Franklin," Peters said. "I have no doubt he would be an amazing councilman."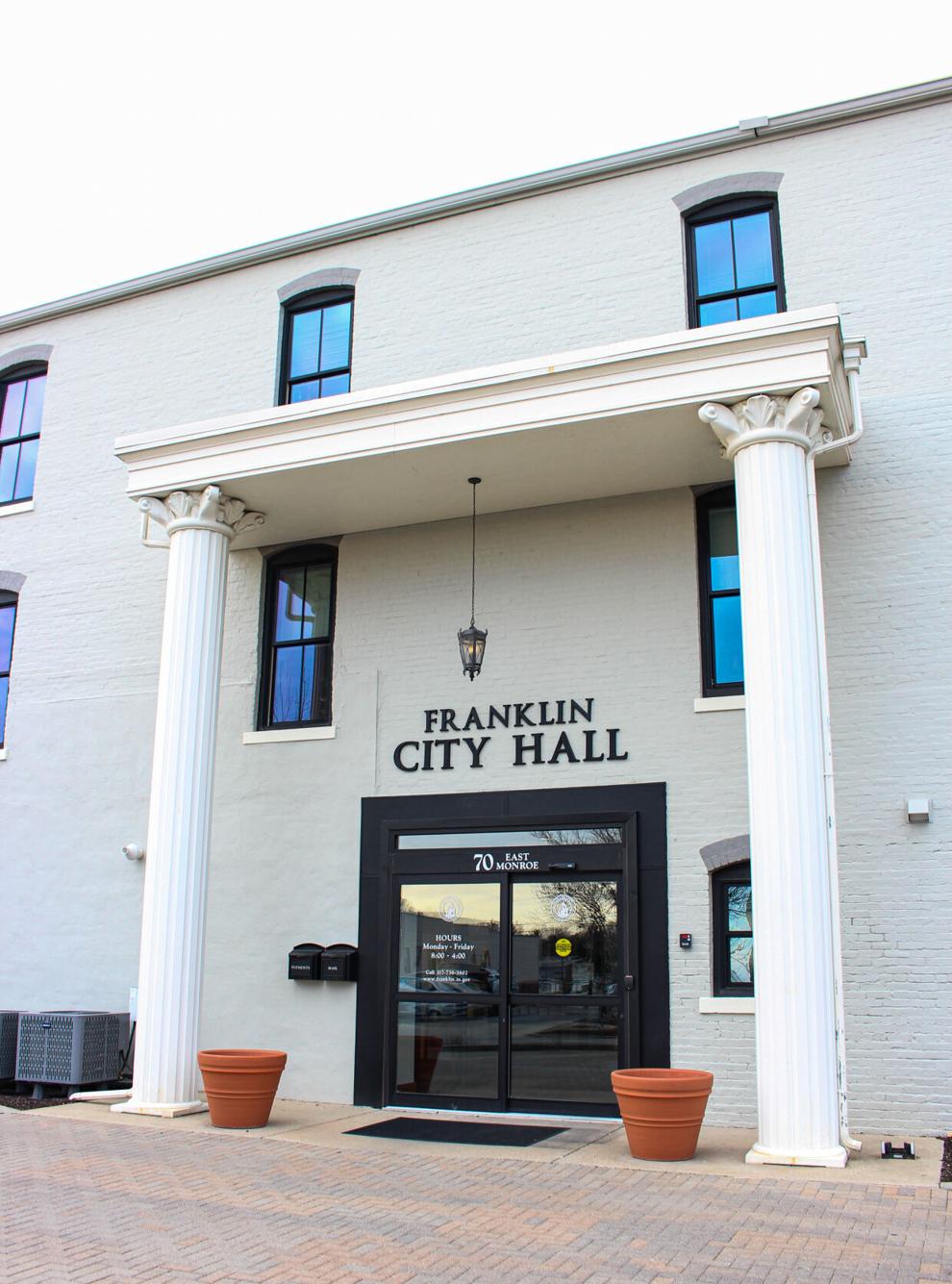 Smith said Black has a unique passion for Franklin that he hasn't seen since Mayor Joe McGuinness. 
"I think he's got some real talent when it comes to speaking with people, understanding what people's wants and wishes are—what their needs are," Smith said. "And those are the kind of things you look for in an elected representative: his talents combined with his love of Franklin." 
Smith said he thinks Black is prepared and has found a good place to kickstart his political career. 
"There's plenty of lessons to learn and this is a great place to get started. And when you think about maybe a future in political science, you gotta start some place—city or county council is a great place to start." 
These traits, Smith said, would make Black a good representative for anyone, regardless of where they fall on the political spectrum. 
"Clay is just one of those people who really has a drive to serve and will end up serving in some way, shape or form throughout the entirety of his life," Smith said.